For decades of literally selfless service, 62 nuns of the Sisters of Loreto returned countless Denver school children and young adults, the Catholic Church community and so many others wanted to make sure they truly rested in peace.
They were originally buried over the decades in the small cemetery at Loretto Heights College's iconic campus in the Harvey Park neighborhood south of Denver. Sister Frances O'Leary was the first to be buried there in 1898. Sister Rita Therese DuBor was the last in 1969.
On August 22, the sisters were reinterred at Mount Olivet Cemetery in Wheat Ridge during a Memorial Mass of Recommitment led by Bishop Jorge Rodríguez.
"We know that our 62 sisters whose remains we respect and honor today gave their lives totally to Christ, totally to God, to serve," Rodriquez said in her homily at Mass, according to Denver Catholic. "We can count countless hours of prayer for the salvation of the world, countless sacrifices, persevering in their vocation even in difficult times.
"Only God knows the difference they made in the lives of the women they educated. Their vocation to religious life was a vocation to devoted service. We know that. And that deserves a huge monument.
Operation Sacred Rescue
It could have been a story about how the pressure of development in a city short of infill space clashed with its own history, claiming a renowned 124-year-old school campus, with a stately building and tower on a hill visible for miles.
Well that's not it at all.
It took a massive community effort, dubbed "Operation Sacred Rescue," to move the 62 nuns 15 miles south of Denver to Mount Olivet. Contributions came from Sister Mary Nelle Gage, 78, who led the charge, to the knitting groups at local Catholic churches who made burial shrouds, to the builders who built the 62 wooden coffins – then made them donation, to the archeology teams and students of Metropolitan State University and the University of Colorado at Boulder, to the students of Holy Family and Bishop Machebeuf high schools, and many more.
The Archdiocese of Denver Catholic Funeral and Cemetery Services oversaw and funded the operation.
"We had no idea how big this would get, with public interest and people who wanted to be involved," said Deacon Marc Nestorick of Catholic Funeral and Cemetery Services. "It was a huge blessing, but at the same time, we didn't realize there would be such public interest. Even the services at the end were absolutely beautiful and much bigger than anyone expected.
Whereas nuns, by definition, had no descendants, the community has become their extended family over the past seven years the operation has taken place, Gage said.
She spent nearly the entire hour-long interview with The Denver Gazette congratulating and thanking everyone who helped make the operation a success, but downplayed her all-important role in making it happen.
"Sister Mary Nell is just a ball of energy and is connected to a lot of people," Nestorick said.
"They were extremely professional and caring at Mount Olivet. I really can't say enough," Gage said. "We are so pleased with the time and effort they have taken."
Campus to bridge development
After the Loreto Sisters were sent to Denver to serve, they established Loretto Heights Academy. They also established and founded Holy Family High School and Saint Mary's Academy.
The Academy became Loretto Heights College and continued so until 1989, when the 72-acre campus was turned over to Regis College. The college sold it to Teikyo University the same year. Teikyo closed in 2017.
In 2018, Westside Development Partners purchased the land and launched development plans.
The on-campus cemetery, meanwhile, had fallen into disrepair.
Gage, a 1966 graduate of Loretto Heights College, and another sister worked to clean it up before a 2015 meeting the Loretto Sisters had.
"I happened to win some money for a drawing contest when I worked at American Airlines, so I wanted to help out with a special project," Gage said.
Five of the headstones, made of concrete and rebar, had deteriorated beyond recognition. She and Sister Lydia Pena eventually found a local headstone maker to help replace them.
But after the reunion and sale of the land to Westside Development, the Archdiocese of Denver and the Sisters of Loretto began looking for a solution to the cemetery's maintenance problem. And there were concerns about the surrounding new development work.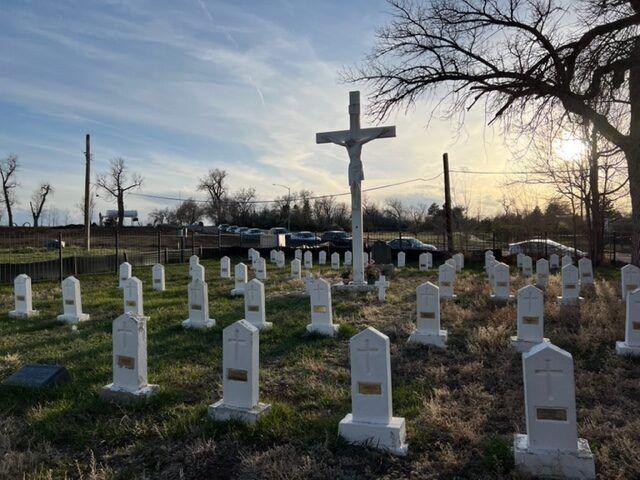 The decision was made in late 2021 to move the sisters' remains to Mount Olivet.
Andy Klein, head of Westside Development, said he "hated to see the exhumation" and was worried about the public perception that they wanted the cemetery moved.
They did not do it.
"It broke our hearts when they decided to move the nuns. We wanted them to stay," Klein said. "Although we are sad to see them go, we are making the land a beautiful park. It will be a place of reflection.
Thrive Home Builders purchased about 25 acres of land on the north and west side – where the cemetery was located – and built 322 homes. Pancratia Hall has grown into a 72-unit affordable housing complex, Klein said, and future plans may call for multi-family housing or a grocery store. The 1,000-seat May Bonfils Stanton Theater is being renovated with money from the $120.3 million Rise Denver Bonds approved by voters in November.
Volunteer work and donation
Bryan Neitenbach, who owns Horizon West Builders in Brighton with his sons, has done a lot of work for the Catholic Church over the years, including renovating St. Jude's Church in Lakewood, Mother Cabrini Shrine and for the buildings of the Archdiocese of Denver.
They heard about the kidnapping operation and were asked if they knew anyone who made coffins.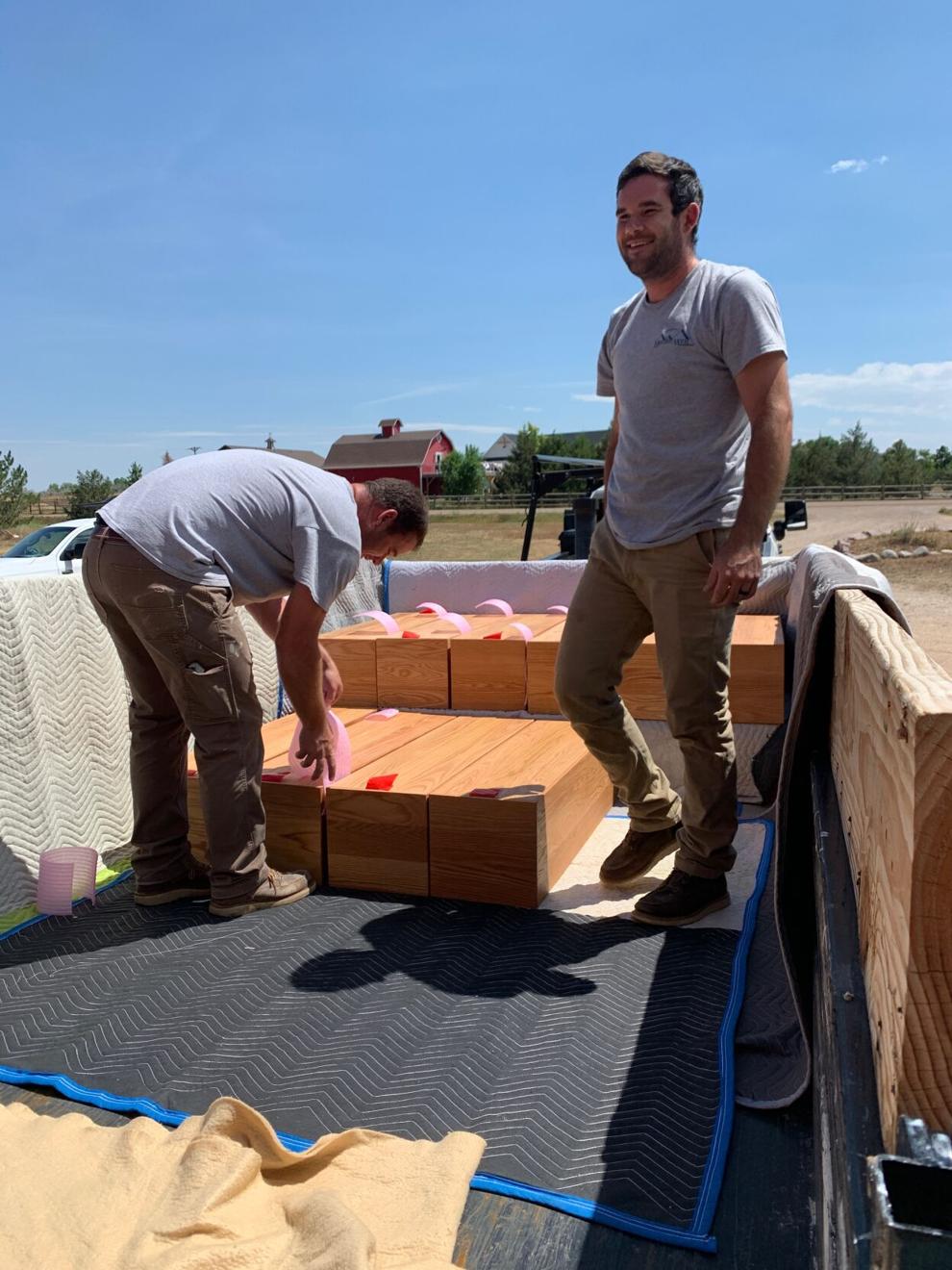 "I said, 'Hey, dad, you want to build some confinement boxes for all these nuns?' says Luc Neitenbach, Byan's son. "He said, 'Sign me up.' I didn't know it was 62 at the time…. We were worried we couldn't make it in time.
But it became a labor of love for the Neitenbachs, including sons Yari and Andrew, who probably worked nearly 500 hours nights and weekends to build them all – this after working full time in their other jobs.
"It was a project that fit perfectly with what we were doing," said Bryan Neitenbach. "When I was a kid, I went to a Catholic school and the nuns were amazing. They were super nice. I can never say no when I have the chance.
"Once you've done that, it feels good. They were so grateful and very grateful. It's not every day you get the chance to work on something like this.
Gage praised the work of the college and student archeology teams.
"The reverence, respect and care with which they carried out the exhumation was incredible," she said. "It took about three weeks. At the end of each day there were three or four sisters whose graves were exhumed and the remains placed in a sturdy container. »
A call to contribute
Knitting and sewing clubs at Christ on the Mountain, St. Thomas Moore, Cherry Hills Community Church and St. Francis Cabrini created and donated silk and linen shrouds, she said.
The Knights of Columbus sent three knights to the ceremony. About 30 local high school students served as volunteer porters.
Denver's Happy Canyon Flower Shop donated more than 150 white roses for attendees to put on the caskets when they were lowered into the ground, along with altar flowers.
"I did not realize, even being part of the church, how many people these nuns have touched with their humility, and with their service and domestic work to keep these schools running as teachers and trustees," said Nestorick of the cemetery's Catholic Funeral and Service. "Each of them had stories beyond themselves.
"These women gave up everything to come to Denver. It is remarkable what they have done and it should be remembered.
When asked why she put so much time, effort and money into the operation, Gage simply replied that she was called upon to do so.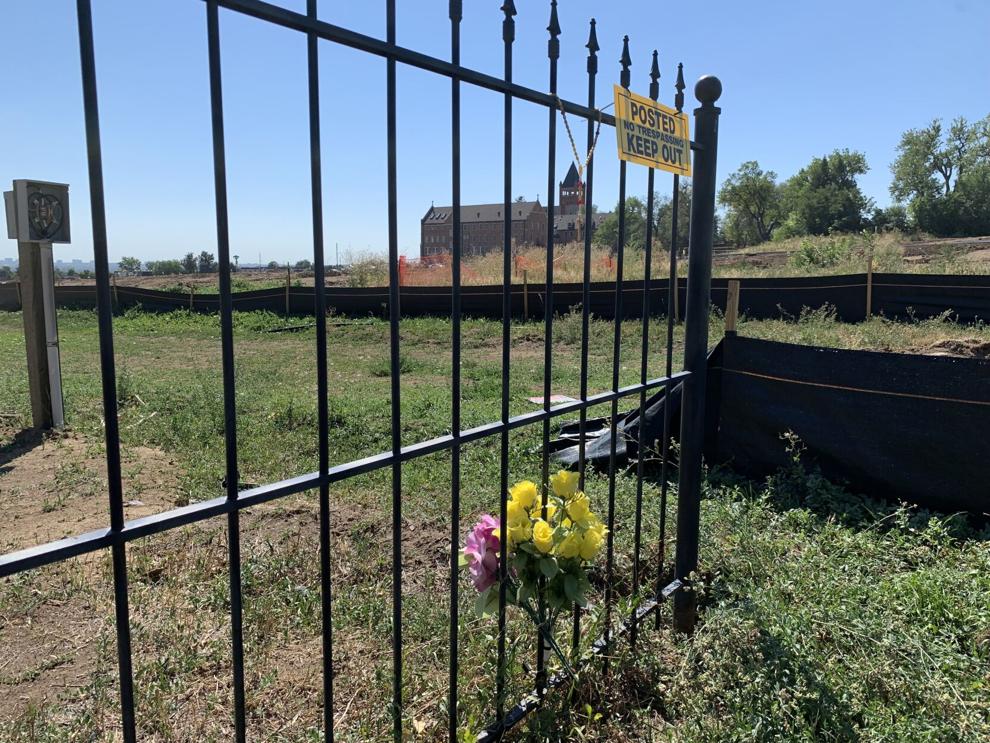 "Loretto Heights College gave me direction in my life," Gage said. "It has always been important to me. I think that's where my love of God, and wanting him to be an important presence in my life, was nurtured. … I think it's providence. You have so many beautiful things, so you are rewarded for it. You just hear about something and think, 'OK, I can do this.'"
While walking among the graves, she saw former professors and the former president of the college when she attended there.
"I think the Holy Spirit guides you and makes you plant your feet firmly in that (meaning of service). You just love it and keep going."
To see biographies of the 62 Sisters of Loreto and a video of the recommitment memorial mass, visit cfcscolorado.org.