WAUKESHA — Although known as a quiet man, Jerry White, former owner of White House of Music, had a passion for music that couldn't be stifled.
White, 91, died on July 10, but his legacy and love for music lives on in different ways.
"He was a good musician and a good leader, both in his ability to lead staff and lead dance groups," said Roger White, his brother.
Music and education have always been part of the White family, with their father, Ora White, being a pianist.
All three White brothers played in high school bands.
Jerry became a student at the University from the Wisconsin School of Music after high school. He started performing in local dance groups. After earning a bachelor's degree in music education from the University of Wisconsin in 1958, he began teaching in the Monona Grove school system. from 1958 to 1961.
In 1961 he moved to Waukesha and became a partner with his cousin Bruce White at the Waukesha House of Music. While promoting the business, he taught instrumental music part-time at New Berlin and Brookfield to supplement his income.
In 1964, he became full owner of the company and changed its name to White House of Music.
"He always dreamed of owning a music store. It was always something he wanted to do. Obviously he grew from there," Roger said.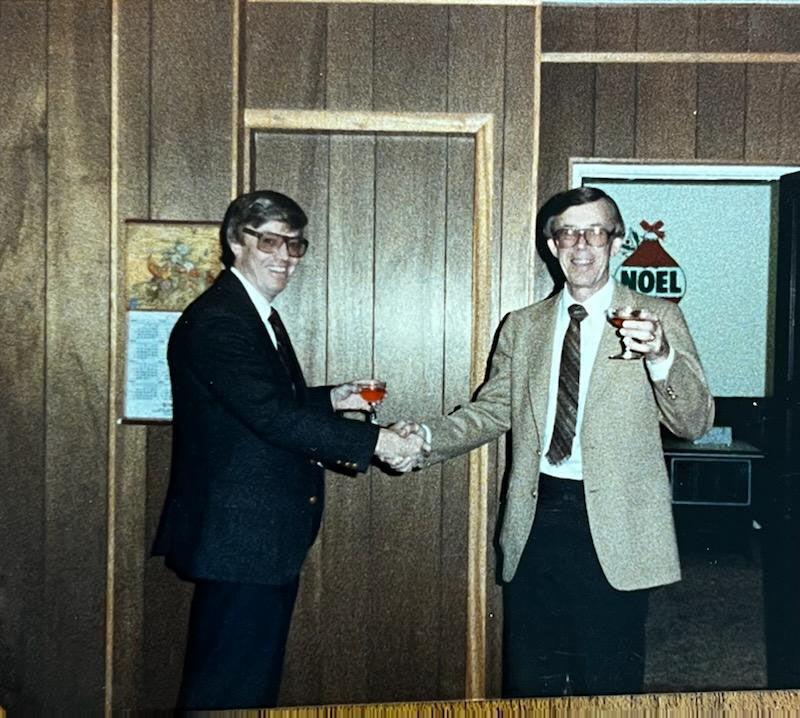 Jerry has built the business over 20 years serving schools and their music teachers with promotions, student recruitment, music (including new releases), accessories and instrument repair services. In 1987, he sold his business to his brother Roger.
Chris White, Roger's son and Jerry's nephew, had worked in the store for Jerry since he was 14. He took over the business in 2001. He described his uncle as knowing his stuff and what he wanted.
"He was also honest because the day is long. He brought integrity to the business," Chris said.
He said Jerry was working really hard to get more people to play music and keep them playing it.
"That's what we're still looking for today," Chris said, adding that there are a few people, like him, who worked under Jerry at the White House of Music and are still around today. .
What Jerry taught him, Chris says, is to take the time to think. His uncle was also a good communicator.
"Look, he was a really good listener," Chris said.
Both Chris and Roger mentioned the White House of Music Foundation and how Jerry thought it was important.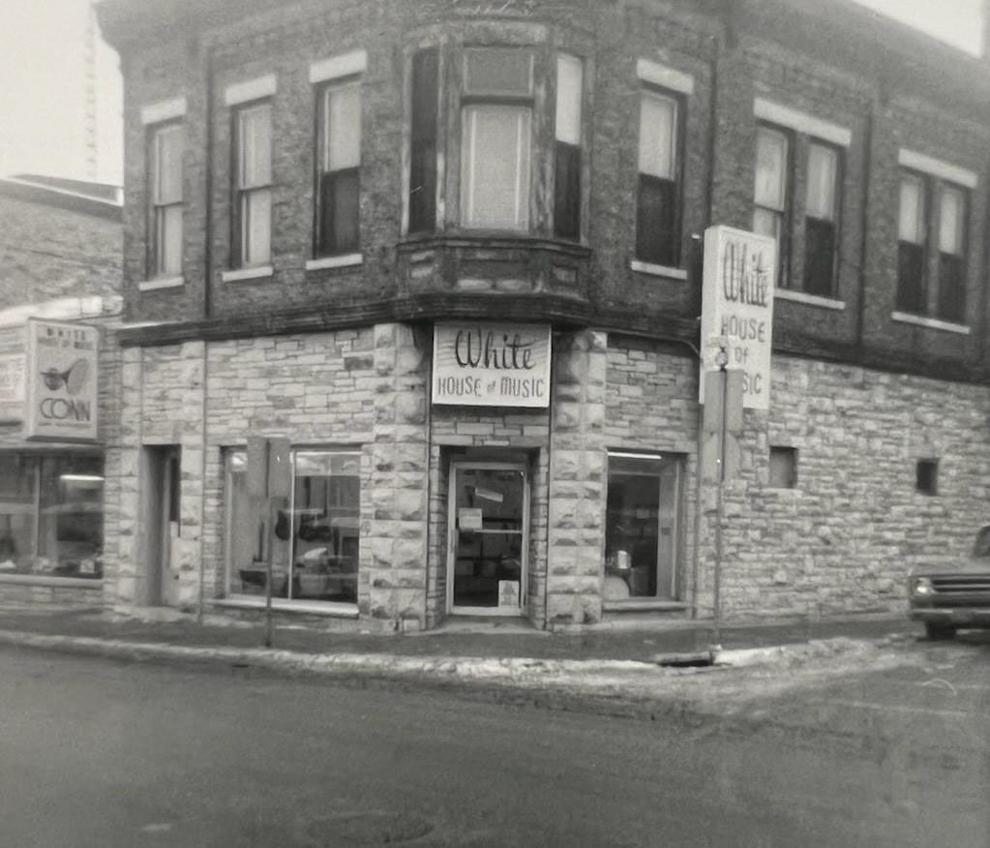 The mission behind the foundation is that all people – regardless of where they live, income or other limitations – have the opportunity to create, love and be inspired by music. The foundation enables children to receive the tools and support they need to make music.
"A kind, generous and cheerful guy"
Ellen White, Jerry's wife, said it was hard to describe the man she loved for 66 years.
"He was a kind, generous and happy guy," she said.
Music and golf were the two loves of his life, besides his wife.
"It worked well for 66 years," Ellen said.
The couple met through music. She said they met when he was playing in a band and she was at a dance. She was not interested in music but was passionate about being a teacher.
"I always say that opposites attract. You could say Jerry and I were opposites," Ellen said.
One thing Ellen said Jerry was proud of was when he bought Dr. David Roberts' old building at 726 North Grand Ave.
"When Jerry started, he was on Clinton Street. It was a small building. He was lucky enough to bid on the Roberts building. Jerry moved his store to that building," Ellen said.
The music store remained there until Jerry retired and the store moved to its current location on Springdale.
Ellen shared how White House of Music got its name. Jerry opened a store in Brookfield and thought it couldn't be called Waukesha House of Music in Brookfield.
"We had to change our name. I suggested the White House of Music and they did," Ellen said.
While her husband worked at the store, Ellen worked as a teacher in the Elm Grove School District.
"I helped my husband by teaching and using some of that money to pay the bills," she said.
There's no doubt in her mind that everyone loved Jerry White, she told The Freeman. Ellen said her husband was a hard working person and everyone thought of him.
He was an officer of the National Association of School Music Dealers and the National Association of Music Merchants. Ellen said he would play golf with some of the dealers and search their brains, sometimes learning more information on the golf course than in a meeting. Ellen added that he really built his business on that.
The secret to their long marriage, she says, was to take things day by day.
"Nothing is perfect. You just do the best you can with what you have. We had a happy marriage, there's no doubt," Ellen said.
Ellen said she was glad her husband didn't linger long before he died because she knew he wouldn't get better.
"For his life to linger would have been a bad situation for him and for me. I call it a blessing. We are grateful for what we had and Jerry didn't have to suffer. We are Christians, so we know he's in good hands," Ellen said.
In lieu of flowers, memorials may be given to St. Paul's Lutheran Church in Lake Mills and Angels Grace Hospice in Oconomowoc, the White House of Music Foundation, or the charity of your choice. The funeral will be held Sunday at 2 p.m. at St. Paul's Lutheran Church in Lake Mills. Visiting hours will be from 1:00 p.m. until the time of services at the church.
Interment will be at St. Paul's Lutheran Cemetery in Lake Mills.