McKinney, Texas — The North Texas Fallen Warrior Portrait Project will present six portraits of young men from Collin County who died serving our country at a ceremony Monday, June 6, at 11:00 a.m. at the Russell A Steindam Courts Building, 2100 Bloomdale Road, McKinney. The portraits will be added to the 82 already exhibited in the "Hall of Heroes" of the courthouse. There are 431 names engraved on the "Wall of Honor" at Collin County Veterans Memorial Park in McKinney, and the goal of the project is to put as many faces with those names as possible. The five heroes to be honored are:
Jasper T. Smith
JASPER T. SMITH, 25, Blue Ridge. US Army Air Corps, Tech/Sgt. Radio technician at the 702nd Bomb Squadron. KIA on April 1, 1944 after a bombing mission, when its heavily damaged aircraft crashed near the village of Long Stratton, a few miles from its home port of Tibbenham, Norfolk, England. One of six crew members who died. He was buried in Pecan Grove Cemetery in McKinney in 1948. WWII.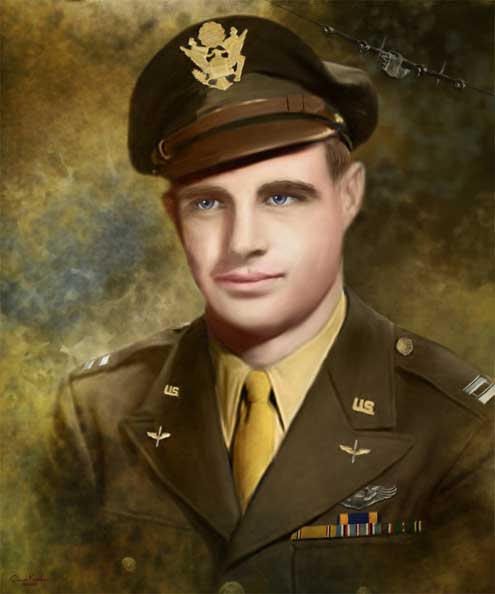 Jerral W.Derryberry
JERRAL W. DERRYBERRY, 23, Frisco and McKinney High School class of 1937. US Army Air Corps, Capt. Pilot B-17 Flying Fortress, 391st Bomber Squadron, 34th Air Group. Saw action over North Africa. Killed in a B-24 crash on June 12, 1943 two miles west of Soledad, California. Had a wife and was the brother of Lee Derryberry. Buried in Pecan Grove Cemetery, McKinney. THE SECOND WORLD WAR.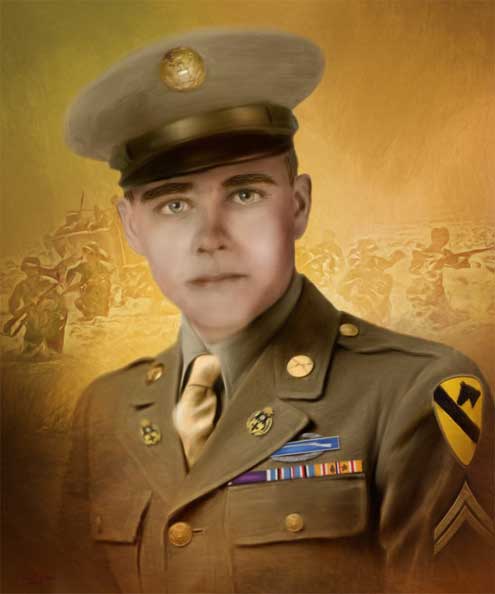 Harold Lee Derryberry
HAROLD LEE DERRYBERRY, 22, Frisco and McKinney High School class of 1938. US Army, Cpl. Troop A, 5th Cavalry, 1st Cavalry Division. Wounded at Los Negros in the Pacific. KIA on November 29, 1944 on the island of Leyte in the Philippines and was buried there. In September 1948 his body was returned to McKinney and reinterred in Pecan Grove Cemetery, McKinney. Jerral Derryberry's brother. THE SECOND WORLD WAR.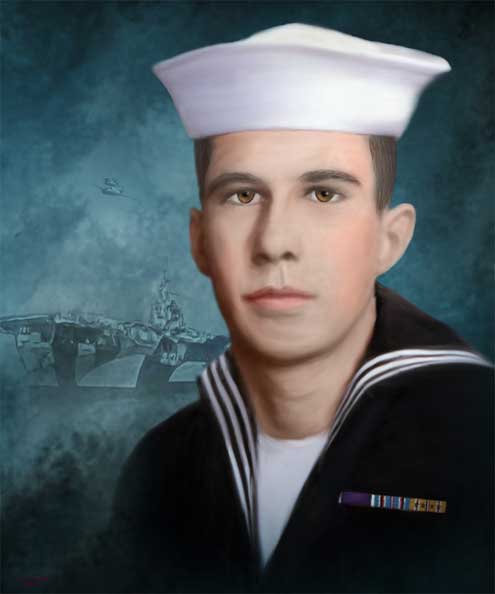 Guynn L. Anderson
GUYNN L. ANDERSON, 19, McKinney High School class of 1942. US Navy, coxswain. KIA while serving on the USS Franklin CV-13. On March 19, 1945, the Franklin was the closest ship to the Japanese mainland, securing a position 50 miles from Japan to launch strike missions. While on station, the ship was struck by a single Japanese bomber, the "Kamikaze attack", killing 807 of her crew and wounding 487 others. The USS Franklin had the most casualties of any warship surviving World War II and was only the second. at the USS Arizona which was sunk at Pearl Harbor. Name inscribed on tablets of the missing at the Honolulu Memorial. Missing buried at sea. WWII.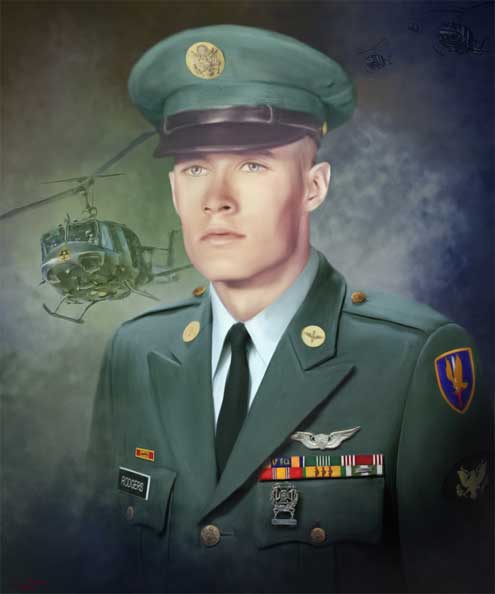 Martin Leroy Rodgers
MARTIN LEROY, RODGERS, 18, Prosper, McKinney High School. US Army, SP4. Helicopter crew member. Troop D, 3rd Squadron, 5th Armored Cavalry Regiment, 1st Aviation Brigade, known as "Lighthorse". Killed on July 26, 1970 when his helicopter crashed in the Mekong, and he drowned while waiting for help. Youngest Army helicopter crew member to die in Vietnam. Buried at Ridgeview Memorial Park, Allen. Vietnam War.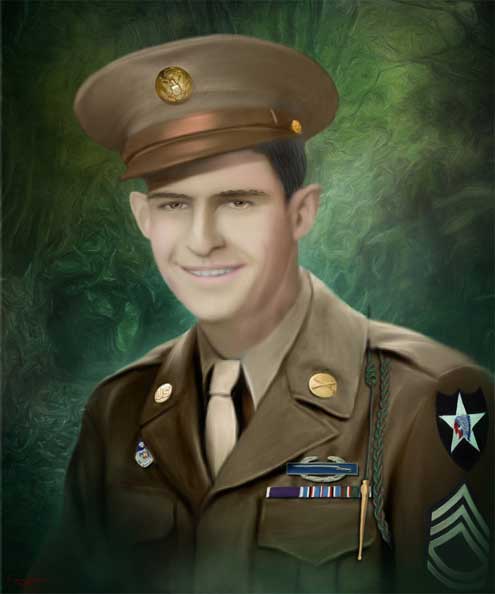 Howell Lloyd "Bud" Lacy
HOWELL LLOYD (BUD) LACY, 23, Altoga, McKinney. U.S. Army, Tech/Sgt. 23rd Infantry, 2nd Infantry Division. Landed in Normandy on D-Day. KIA July 13, 1944 in France. Buried in Restland Memorial Park, Dallas, Texas. THE SECOND WORLD WAR.
The North Texas Fallen Warrior Portrait Project is privately funded and sponsored by the American Legion "Bill Bryan" Post 110, VFW "Lone Star" Post 2150, and Collin County Freedom Fighters.com. The portraits are created by McKinney artist and Air Force veteran Colin Kimball, who donates his time and talents to this historic project.